IML850
Die-cutting and line-up of IML labels
The new developped MultiConvert© IML850 is espially designed for the die-cutting and line up of IML labels. With a web widths of 850 mm the IML850 is able to handle preprinted rolls from the broad web press machines.
This die-cutting machine, which is extremly user-friendly has a very exact insetter control, a stable designed die-cutter and, for different sizes of labels, an extremely flexible to adjust conveyor band.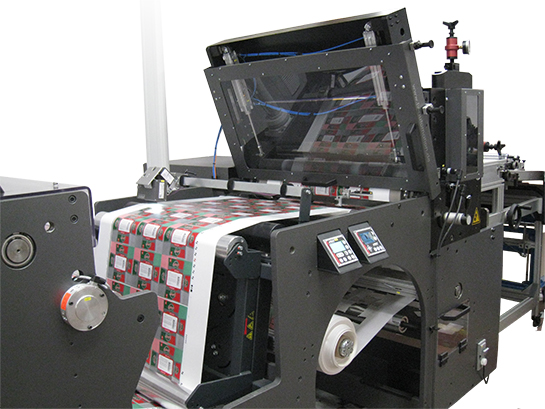 We are glad to inform you personally about the range of products that can be produced with these machines.
Advantages:
Insetter control
Presetting function
Short set-up times and avoiding of waste
Flexible adjustable vacuum band and conveyor band
Stabile die cutting aggregat
Job memory + remote service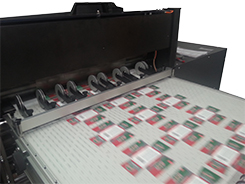 Technical data:
Web width:
850 mm
Machine speed:
m/min up to 100 m/min
Web tension:
30 up tp 500 N/m (± 5% at accelaration)
Steel frame – welded construction:
Powder coated
Unwinder:
up to 1200 mm
Human Machine Interface:
With LCD monitor
PHASECON:
Insetter control