Personalisation
The PS-250© RFID is a machine for contactless reading and writing of RFID transponders. It enables a personalisation process without clocking while the transponder is continuously moving. The higher flow-rate for writing the chips leads to an unprecedented increase in efficiency.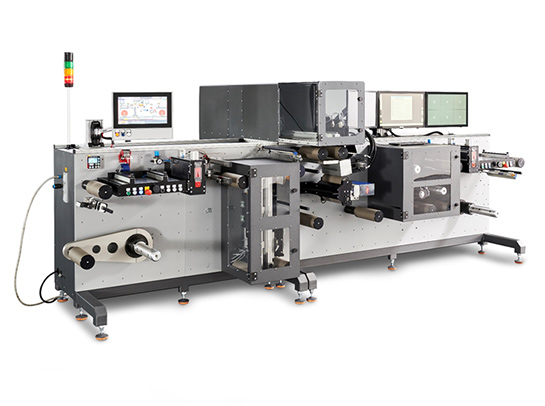 Image: PS-250© RFID Personalisation
For more information we are at your disposal. more ...
Technical information:
Web width: 250 – 350 mm
Machine speed: up to 60 m/min
Web tension: 10 to 300 N/m
Modular design (expandable)
Processes:
Personalisation HF and UHF
Digital printing
Camera inspection
Defective product ejection
Winding + converting
Application:
RFID Label
RFID Tickets
Personalisation
Sector: