New wind for the Automation with our Solutions
In the development of highly efficient, reliable and economical automation solutions, we offer our think tank for you. We are here to help you whether you are optimizing your manufacturing processes or improving your production efficiency with process improvements or by integrating our available solutions to your production.
Mentally we sit on your chair and develop the dialogue with you results-oriented solutions for the internal and external process flow in order to react quickly and flexibly to the current requirements. This applies for example to shrinking lot sizes, growing variety or entirely new production systems. This include identification technologies as well as opportunities for short-term production planning and control of complex manufacturing processes.
Our customers benefit from the solution offered by the think tank.
We can empathize with your tasks and requirements due to the greatest competence. Our thoughts are not just about us set object in the automation, process solutions and engineering, but penetrate specifically into the matter. The accumulated over many years expertise ensures rapid, targeted implementation of your task. Our system solutions for automated production stand out from others.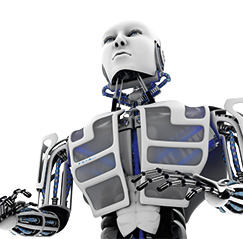 We develop:
Converting machines
Die-cutting machines
Turret rewinder
Inspection machines
Special machines for individual requirements