DC510
Special machine on basis of the MultiConvert© with unwinding of
big rolls
Special machine on basis of the MultiConvert© with unwinding of big rolls, screen print tools, web turn and complex converting part.
Production:
Roller to roller
Roller to sheet
Roller to fanfold incl. display
We are glad to inform you personally about the range of products that can be produced with these machines.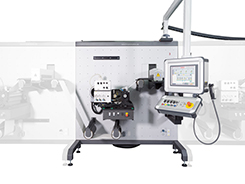 Printing unit module with turn (screen print and UV dryer)
Large roll unwinder with winder control, dancer and pull group, ⌀ 1200 mm, 800 kg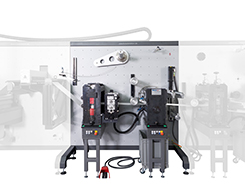 Convertingmodul