MultiConvert© compact
The compact version of the MultiConvert© series is the right option for standardized converting processes. Electronic shaft (bus) instead of mechanical shafts and gears ensure maximum flexibility and accuracy. The direct access to individual winders and drives ensure optimum web tension and guidance throughout the machine. The compact design allows short web paths and optimal utilization of the production facility. Tooling unit locations are flexible and machine can be modified to meet various converting process needs.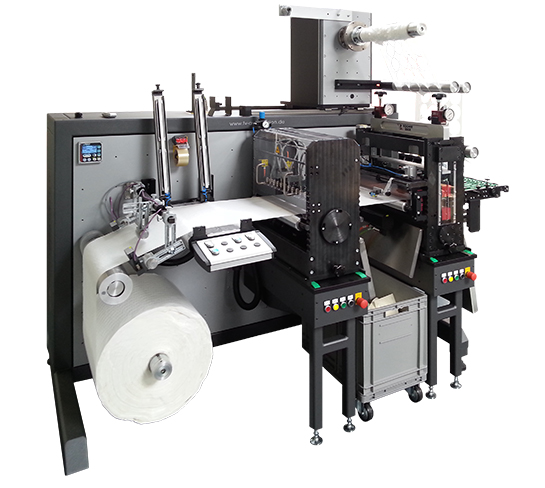 Illustration: MultiConvert© compact
We are glad to inform you personally about the range of products that can be produced with these machines.
Technical information:
Web widths:
250 - 350 - 450 - 550 mm
Modular construction (extentable)
Process-related configurable
Processes:
Lamination
Flexo print, hotmelt
Rotary die-cut
Slitting
Inspection
Register control
Applications:
Technical stamped parts
Special labels
Sector:
Label
Automotive
Pharmaceutical