DigiConvert
The concept of DigiConvert is designed for converting after digital printing. Desired processes can be selected from printing, laminating, die cutting, slitting or winding.
The DigiConvert can be operated both inline with the digital printer, as well as offline. Machine can be extended with additional modules at any time.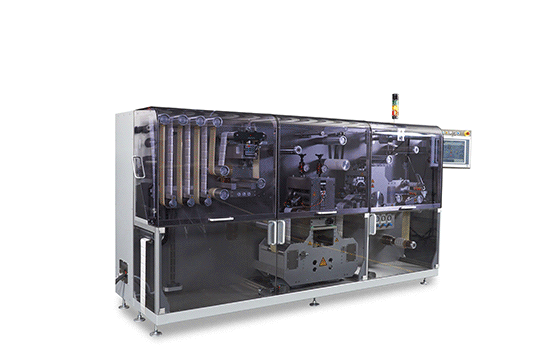 Configuration - illustration
Another configuration of the modules optimized to your process is possible.

We are glad to inform you personally about the range of products that can be produced with these machines.
Technical information:
Web widths:
250 - 350 - 450 - 550 mm
Modular construction (extentable)
Processes:
Varnishing (optional)
Semi or full rotary die-cut
Rotary die-cut
Grid rewinder
Slitting
Rewinding
Applications:
Digitally print converting
Pharmaceutical labels
Multilayer labels
Sector:
Label
Digital print
Pharmaceutical